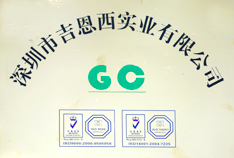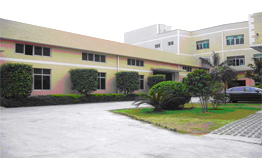 Jien Xi Industrial Company is committed to developing and providing content to automotive, electronics, tools, construction and other various industries on corrosion, environmental demanding, reliability and strong Biaomianchuli Chan Pin.

Jien Xi elite team has been focused on surface treatment products, R & D and manufacturing, professional team includes chemical engineers, environmental engineers, equipment engineers, materials engineers, management professionals and many professional experts, the procurement of raw materials, production process control etc. in strict accordance with ISO9000, ISO14000 process control of operations, processing and procurement of key raw materials, equipment were in Japan, Germany, the United States and other advanced countries, to meet customers quality requirements.

Jien Xi Since its inception, has been regarded as excellent quality the lifeline of enterprise and brand development, in production management into quality management, basic management: 5S management activities, ISO9001: 2000 quality management system and ERP management system, cleaner production and other modern management way, the excellent quality of awareness to every part of a job.


Jien Xi always adhere to the "market-oriented, customer-centric" direction have won numerous Chinese and foreign large enterprises with long-term relationship, well-known brand for its processing. End customers are Nissan, Toyota, Honda, Siemens, Nokia, Dell, HP, Sony, Panasonic, Canon, Toshiba, Hitachi, Sanyo, Samsung, LG, Sharp, Epson, Ricoh, Konica Minolta, Fuji Xerox and other international suppliers of the company.

Jien Xi's goal is to finance the development of human resources, technology, quality, service, brand and other factors as a whole, constantly optimize the process, enhance the excellent quality, and create Jien Xi brand, with excellent suppliers became a strategic partnership to maintain with industry-leading position and create more value for customers.